ABOUT US
Location
Champoeg Nursery is located in the heart of the Willamette Valley on land that has been owned by our family for three generations. We are conveniently located less than 5 minutes from I-5 between Portland and Salem. The valley is an ideal place to grow our plants.
Facilities
Our facilities have grown quite a bit since our early years in business. We now have nine Quonset style greenhouses, approximately 2 acres of raised sand beds for bare root production, ½ acre of area for open air container growing, 15,000 square feet of shade structures, and a handful of structures for seed cleaning and storage, transplanting, bare root processing, equipment housing and office space.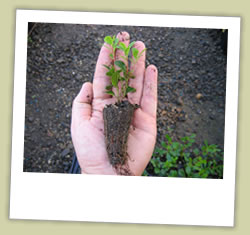 Site Specific
All of the plants we grow are site-identified and indexed according to the ecoregion classification system. The majority of our plants are propagated from seed, cuttings and divisions that are selectively gathered from donor sites at or near our nursery as well as other natural areas we visit throughout Oregon, Washington, Idaho, Montana and California. All of our collection sites support a healthy, natural and diverse native plant community. At the time of collection, exceptional care is taken to ensure that the health of our donor sites is preserved and the genetic and ecological integrity of our plants is not compromised.
Attention to Quality and Detail
We are strongly committed to offering the highest quality plant material available as well as best-in-class customer service. Our attention to quality and detail in all aspects of our work has proven to be an efficacious way to do business. We have loyal customers who have come to expect a higher standard and we always enjoy impressing new customers!
Sustainability and Environment
We strive to run a business that is responsible with the resources we use and beneficial to the land we occupy. We have made a conscious effort to adopt the most sustainable practices possible.
Energy Consumption
In 2013 we installed a 7000 kilowatt Photovoltaic Solar array which currently provides over three-quarters of the electrical energy consumed at the nursery. Our diesel powered vehicles and equipment are equipped to be fueled with a biodiesel blend produced at our nursery from waste vegetable oil. In 2014 we upgraded our irrigation well-pump to a variable frequency drive which greatly reduces the amount of electricity required to provide irrigation water to our plants.
Water Use
In addition to our variable frequency drive well-pump we irrigate our plants with a micro-sprinkler irrigation system that reduces water consumption and over spray to non-crop areas. The runoff from our greenhouse roofs is directed to a rain garden where the water is filtered by wetland plants before it returns to the ground.
Land Stewardship
We manage a 50-foot wide buffer that separates our production areas from the local riparian forest. This buffer is managed for native plant diversity and wildlife habitat and also provides an essential filter that keeps the particulate matter and fertilizers that exit the production areas out of the nearby creek. In the future we plan on installing a rain garden that will prevent surface water runoff within our production areas and planting hedge rows on our property that will serve as beneficial insect and pollinator habitat.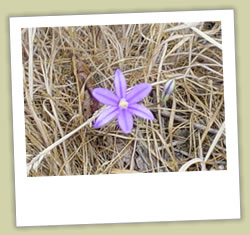 Recycling & Reuse
Our recycling program recycles production wastes such as plastic pots, greenhouse plastic, plastic containers and cardboard as well as miscellaneous office wastes such as empty printer ink cartridges, paper, and glass. We use a gas powered pressure washer to improve the cleaning and sterilizing of the plastic pots we re-use. All of our plant generated waste such as clippings and used potting soil are composted. This composted matter is either incorporated into our field soil as an amendment or given to gardeners.
Oregon Association of Nurseries Member