OUR SERVICES
Custom On-Site Seed and Cutting Collection:
The nature of our work requires that we are experts in seed and cutting collection and processing.  We offer custom on-site seed and cutting collection upon request as part of contract grow-outs and for clients that prefer to use the most local or specific seed source possible.  Advanced planning is necessary to ensure that collection, propagation and re-vegetation occur on schedule.  Once this process is underway, our staff will have a conversation with the client that may include visits to a project site or a reference site close to the project and then develop a collection schedule built around the local logistics and palette of plants.  After the collection has taken place, the cuttings are processed and either given directly to the customer for planting or kept at the nursery for custom growing. The seeds require more care and as a result are immediately returned to the nursery to be cleaned and stored. After these steps have taken place, the seeds are either kept at our nursery for custom growing, or given to the customer and utilized for direct seeding. Collection costs are based on seed and cutting availability, geographic location and collection logistics. We charge a flat rate per hour and will negotiate the terms of the arrangement when an order is placed and the collection sites have been evaluated. If you are interested in this service please contact us via our CONTACT US page, phone or e-mail.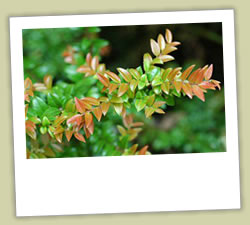 Custom Contract Growing:
Champoeg Nursery, Inc. also offers custom contract growing of site-specific native plants. This delicate process involves developing a collection schedule built around the local logistics and selected palette of plants before we can gather seeds and cuttings from donor sites. After the seeds and cuttings are prepared for planting, they are propagated under carefully controlled conditions, grown to the specifications of the customer (i.e. container size and shape or age class) and delivered on time. Our Nursery includes a combination of bare root seedling beds, greenhouses and shade structures designed to grow plants that are acclimated to a variety of ecosystems. The particular usage of these facilities depends on our customer's requirements and the specifications of their order. If you are interested in this service please contact us via our CONTACT US page, phone or e-mail.
Consulting Services:
As a result of our unique combination of education and experience, we have become experts or at least very knowledgeable in several areas and offer a handful of consulting services to share this knowledge with our customers.
Commercial/Agency Project Design, Management and Implementation:
Putting together the restoration puzzle is often not a straightforward process.  Many puzzle pieces can be difficult to find or place and sometimes require the collaboration of multiple organizations and individuals.  If you are having difficulty putting this puzzle together or are just strapped for time, we are happy to assist in several capacities that include participating on the design team, acting as a liaison between multiple third parties, sourcing project materials, providing light installation and maintenance services, project monitoring or by operating in the role of project manager.

Residential / Rural Landowners::
If you area a landowners that is looking to naturescape with exclusively native plants, if you desire to add native plants to existing landscapes or if you are looking to restore a part of your rural property we can help.  Many projects like these have a well-defined scope from the start such as a rain garden, hedgerow or pollinator garden and others are simply aesthetically pleasing.  However, assembling the technical know-how and finding time to connect the dots from the conception to implementation can be difficult, confusing and even overwhelming.  If you find yourself in this situation we can help you by offering technical assistance with the design, implementation and maintenance plan for your project.  If you are interested in this service please contact us via our  CONTACT US page, phone or e-mail.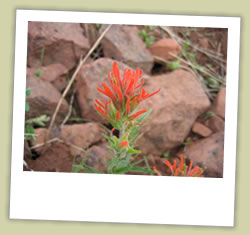 Education:
We are always interested in sharing our knowledge of native plants as well as the environment. Our education services include a combination of lectures and short courses tailored to our customer's specific needs. Sample topics we cover include: Plant Identification, Plant Ecology and Land-Use, Conservation and Restoration Principles for small acreage landowners. The cost of this service is $25 per hour. Additional fees may be charged to cover transportation if the customer is located more than 30 minutes from our Nursery. If you are interested in this service please contact us via our  CONTACT US page, phone or e-mail.